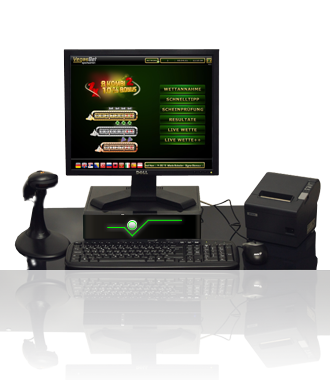 COMPLETE SPORT BETTING SOLUTION
The VegasBox Bet is a complete solution with our odds for betting shops or for your shop.
The program is intuitive and very easy to use.
The betting range is huge and the large number of sports and leagues will satisfy even the most demanding players. There are over 12 special games on offer. As for the safety of the programme, the data, odds and results are automatically updated every 10 minutes from BetRadar, and then pass again through our control. Risks and limits can be adjusted as needed.
VegasBox Bet Softwer comes with live betting with over 300 games a month.