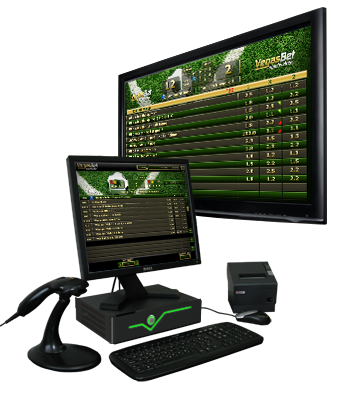 COMPLETE LIVE BETTING SOLUTION
VegasBox Live package provides you with a top performance PC with pre-installed software and our quotas for live betting.
Over 2000 events a month,
Sports covered: football, tennis, ice hockey, basketball, handball, volleyball
More than 20 different football games,
Individualy setting "risks" and "limits" per betting shop,
HDMI output for displaying odds on your Plasma or LCD TV set,
Individual selection and duration of match overviews on your TV set.
MAKE THE EXPERIENCE AT YOUR BETTING SHOP EXCITING!